Clash Of Clans: TH14 Farming And War Base Design August 2022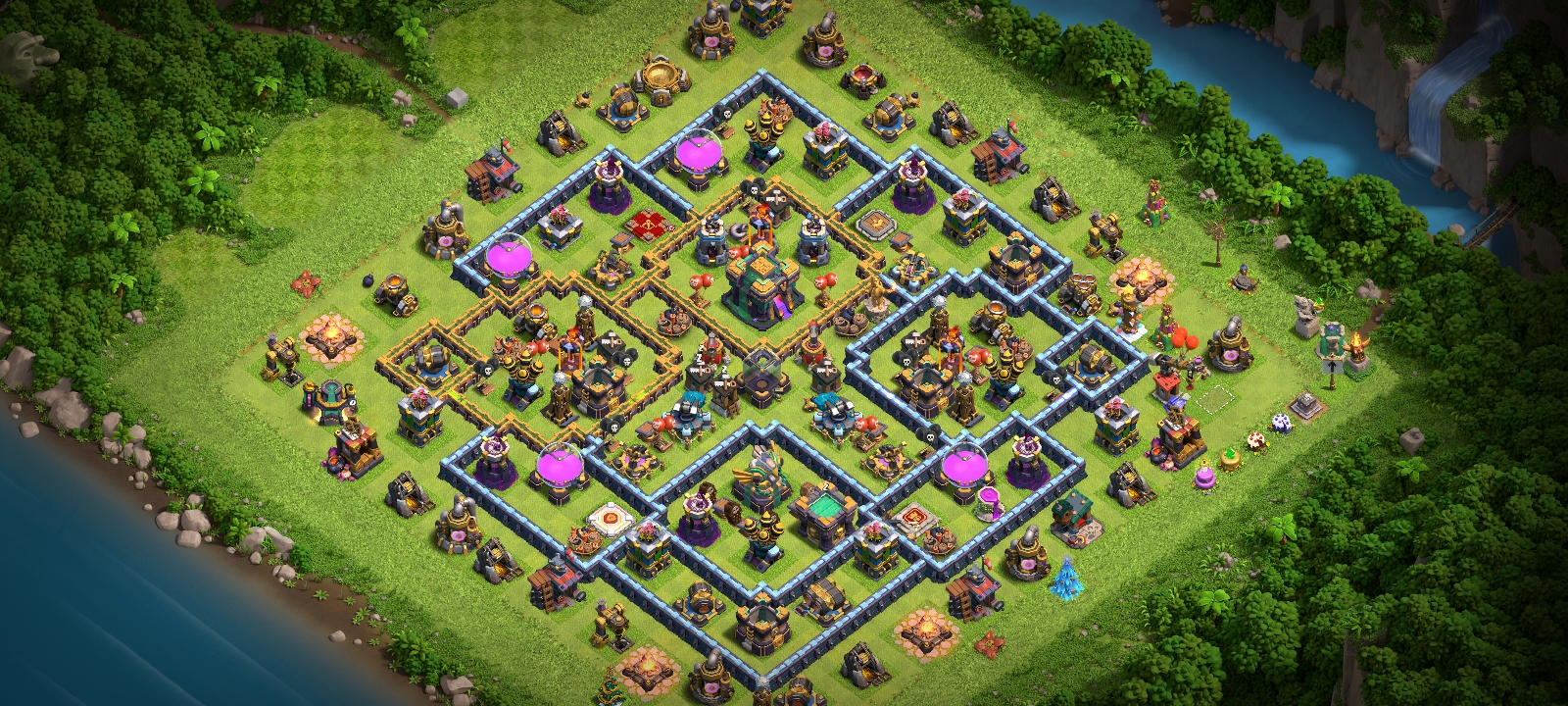 The design shared above is trending these days. It can help in both farming and war. Eagle artillery and Town Hall are placed opposite to each other as recommended by most of the veterans. Air defenses are spread around the base to help defend air troops. 
If you want to use this base in war, swap the air defenses on the right and left with scattershots. I have been using this base for quite a long time on my mini account, and the results have been amazing. I am sure you are going to love it too.
---
Other posts